Abbey Christophersen, BAS Graduate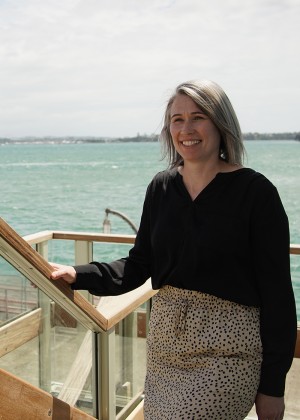 I began my career transition at Baker Tilly Staples Rodway as a Financial Statements Processor in November 2021 in the Business Advisory Services department. The flexibility of this work opportunity has allowed concurrent study towards a Graduate Diploma in Professional Accounting with the intention of continuing toward qualifying as a Chartered Accountant.
My colleagues have supported me from the beginning, and I quickly gained insight into the working environment of a progressive accounting firm. I have experienced an inclusive and collaborative team environment with plenty of opportunities for continuous professional development, which has reaffirmed my desire to pursue a career in accounting via the graduate pathway.
At Baker Tilly there is a great work/life balance with opportunities to get involved in social events, such as the football team, and a consistent focus on supporting a healthy work environment.
My time here so far has been full of rewarding experiences and learning opportunities. I look forward to the next step on my journey to become a Chartered Accountant through the graduate pathway.
---
Angela Zhong, BAS Graduate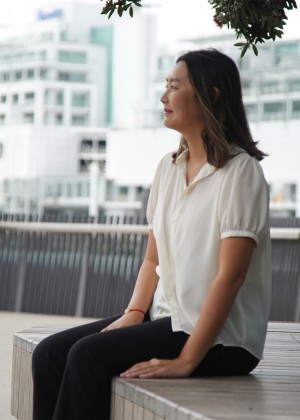 The Diversity and Inclusion Committee idea all started with celebrating Pink Shirt Day and has grown from there to celebrate many other events such as Matariki and Lunar New Year.
The Committee was set up to focus on spreading awareness and educating everyone on different areas and cultures to grow a more diverse and knowledgeable firm culture. We have had great feedback from team members with many acknowledging the importance of the knowledge they have learnt from these events and many feeling more of a sense of belonging in the firm. I've enjoyed sharing my culture and traditions during the Lunar New Year, and particularly enjoyed Diwali, as I learned a lot of new traditions and can now use that knowledge to educate others who are also interested.
I am excited to see how the Committee grows and develops in the future as the firm continues to explore ways to celebrate and learn more about diversity and inclusion.


---
Angelika Tienzo, BAS Intermediate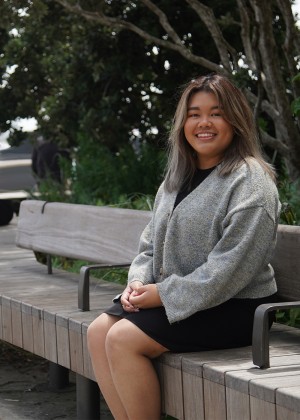 The introduction of Volunteer Day allowed me to keep my passion for volunteering alive as I entered the big, scary corporate world but more importantly introduce colleagues to a cause very close to my heart.
Our day at the Vinnies foodbank in Onehunga was a mixture of packing food parcels to go out to those in need, as well as having conversations as a collective team at the start and end of the session to reflect on what we aimed to achieve that day, and what we had learnt.
In the three sessions BAS had with Vinnies, the team packed nearly 1,000 food parcels for families and individuals who needed a helping hand during COVID-19, and the upcoming winter season. On top of that, we learnt a lot about the reality of food insecurity in New Zealand and recognised the privileged position we are in to have the ability to give back. Volunteer Day is such an awesome initiative to take a step back from the work papers, work together as a team in a different environment and give back to the community and truly understand how many hands make light work.


---
Hazel Ouwehand, BAS Intermediate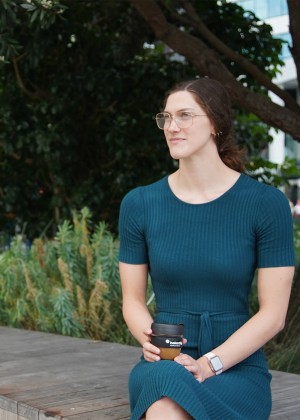 I started as a Business Advisory Services (BAS) Graduate at the Auckland office in 2021. I knew that Baker Tilly was the place I wanted to work after talking to firm representatives at the annual CAANZ Accounting Careers Fair. Since beginning at Baker Tilly, the inclusive environment and support system has far exceeded my expectations.
As a high-performance swimming athlete who trains 15+ hours a week, it was important to me that I was able to find a workplace where this would be understood and valued. Baker Tilly was very supportive and allowed me to work 30 hours per week so that I could pursue both of my dreams at once.
I was lucky enough to attend a BAS retreat for Graduates and Intermediates. At this retreat, we were given various case studies where we had to determine how best to solve the relevant issues and then present this to senior members of staff. This retreat was very insightful for me and I took away a lot of great learning points. It was also nice to cap off each night with a team dinner, allowing me a better opportunity to bond with my colleagues.
I am thoroughly enjoying working at Baker Tilly and no two days are the same. It is nice to be surrounded by other intellectuals who share my passion for accounting.
---
Hamish Priest, Audit Graduate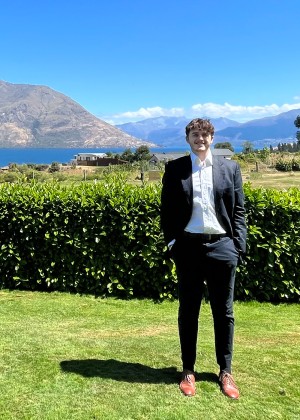 Baker Tilly Staples Rodway was extremely accommodating of my desire to start earlier as a graduate and looked to help as much as possible, which has always been a common theme through my experience here.
I found that Baker Tilly provides an amazing opportunity for graduates who are coming out of university looking for experience, responsibility, guidance and socialising. Baker Tilly believes that the work environment should be a welcoming, friendly and helpful space, which you experience the second you start.
I have been exposed to a variety of different business industries, auditing areas and discussions with clients. Through these times I have had support and guidance from the whole team, and I cannot express that enough. From other graduates to managers and even the partners, every job is tackled as a team.
Baker Tilly managed to cater for everything I needed in my independent situation and offered me so much more. The experience you get from the start and people you work with make it more than an accounting job!
---
Victor Chua, Tax Graduate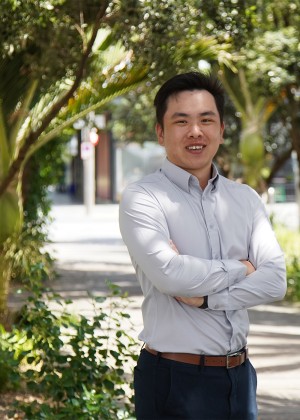 My experience as a graduate at Baker Tilly Staples Rodway has been amazing. I started as a Tax Graduate at the Auckland office in 2022, after doing an internship in the summer of 2020/21. From day one I had the opportunity to get involved with client work. I have worked with large multi-national companies right down to your average Joe.
The culture at Baker Tilly is amazing. It is a very welcoming environment where each and every person is valued. I was quite nervous in my first few weeks, however everyone was helpful and supportive, which allowed me to feel comfortable working here. Through our team morning teas, training lunches, social events and cultural celebrations, you get the opportunity to get to know everyone and feel like part of the team.
Our buddy system is a great initiative that allows for a smooth transition into the team. Our graduates are paired with senior staff members who show us the ropes and answer any questions we have. I learn from and work alongside highly trained and experienced professionals at the top of their field.
There is a large focus on training and upskilling here at Baker Tilly. We have regular training where we learn from experts which has been helpful in developing my knowledge. Baker Tilly has great study support, which has been very valuable while I work towards becoming a Chartered Accountant.